2023 Buick Envision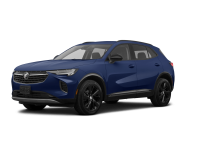 Price :
$555

/month
2023 Buick Enclave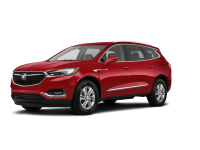 Price :
$637

/month
Buick Leasing in Manhattan
Choosing the right car for the job can be quite the struggle. With literally thousands of options to choose from, you are bound to run in to a few dilemmas down the road. If you are looking for a mid-range sedan however, you can't go very much wrong with a Buick. Buick has built beautiful, durable machinery for decades and has maintained a positive reputation as a quality American brand. Buick's up to date releases include the Regal, Verano and Lacrosse. They also have a couple of sports utility vehicles; you can choose from the Encore or Enclave. Buick has maintained a considerable standard to be compared against other tier-A brands like Mercedes-Benz and BMW while maintaining a decent price point. At Car Leasing Manhattan, you can lease any of these latest models at a rate you can afford.
Online auto leasing agency
Car Leasing Manhattan operates as an online car leasing service. You might find this concept quite different to a traditional car dealership but don't let that deter you. Many customers have gone with their gut and chosen Car Leasing Manhattan only to regret not signing up sooner. Car Leasing Manhattan guarantees the best car leasing deals in Manhattan. We are able to offer the lowest rates in the industry as we don't maintain a physical dealership. With our reduced costs, we are happy to reduce our leasing rates to make the difference too.
Easy leasing terms
Reading through a typical set of leasing terms can give anyone the jitters. Car leasing conditions generally forces you in to a long term commitment to your car with little room for thought and limitations on how you drive your car. You generally have a limited amount of mileage, need to maintain the vehicle at brand new condition during the full course of the term and have to stick through until the end of the lease.
At Car Leasing Manhattan, we like to give our customers a little more flexibility. When you work with us, you have the option of changing your vehicle if you feel it is not the right fit. If you are having second thoughts, we will help you get rid of your existing lease either by transferring it to another party or terminating it. You can contact us on 646-448-6644 and find out more. Unlike other auto leasing services, we do not impose harsh penalties on customers looking to break their leases. We will assist you with the process and arrange a new lease instead.
Lease your Buick today!
If you are looking into leasing a Buick, we can tell that you have done your research and made a sound choice. Nevertheless, if you need more advice, either to choose the exact Buick model that you would be most comfortable with or to pick the right vehicle from our entire inventory, our car leasing specials would love to be of assistance. Call us today on 646-448-6644 and let's get started!